Adam Clayton: Stage and Studio
FENDER | ADAM CLAYTON 'ARTIST SERIES' JAZZ BASS
(Coming FALL 2014)
WARWICK | ADAM CLAYTON CUSTOM STREAMER CV
Warwick introduced the Streamer CV - Classic Vintage - bass at NAMM 2013. Now Adam Clayton ordered his own Custom Shop Streamer CV according to his personal needs.

This bass comes with a Swamp Ash body, a one-piece-maple neck and a maple fingerboard with a 9 1/2" radius equipped with Mother-of-pearl inlays.

Adam Clayton's Streamer CV is fired with passive Seymour Duncan SPB-3 pickups combined with passive MEC electronics.

Matching with the beautiful Gold Solid Finish, Warwick dressed this Custom Shop Streamer with a white pearl celluloid pickguard.

WARWICK | STREAMER LX | GOLD SPARKLE
From Warwick:
Ash body, flamed maple neck and fingerboard, non-adjustable Nut, block inlays, matching headstock, Seymour Duncan antiquity II pickups, fully passive. The neck is a custom shape, so this is our "jazz bass"…. Really cool piece.
ADAM CLAYTON | AGUILAR AMPLIFICATION
ADAM CLAYTON | AGUILAR AMPLIFICATION
Tone Hammer 500
Known for his big, warm tone, Adam was drawn to his new rig because, despite its lightweight, it delivers a full, punchy sound.
"We are incredibly excited to have Adam playing through our Tone Hammer ®500 head and SL 112 cabinets," comments Dale Titus, Aguilar Amplification's Sales & Marketing Manager.
On U2's recent 3-year U2360° World Tour Adam was backed up by a full complement of Aguilar DB 751 heads and an impressive wall of Aguilar cabinets, bringing Aguilar's sound to over 50 countries.
"To have Adam now playing through our Tone Hammer ® 500 is further validation that even though it only weighs four pounds," adds Dale Titus, "the Tone Hammer ® 500 provides a massive sonic experience.
* More information forthcoming *
ADAM CLAYTON | AGUILAR AMPLIFICATION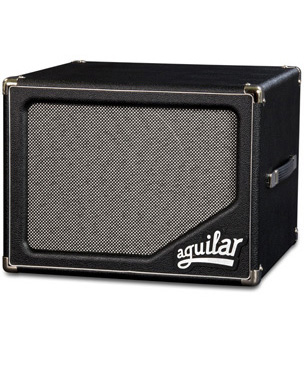 SL 112 Cabinet
ADAM CLAYTON | SADOWSKY GUITARS, LTD.
ADAM CLAYTON | SADOWSKY GUITARS, LTD.

'Will Lee' model
It seems that Adam Clayton is still in search of the perfect bass. While he has a great number of fine vintage and new bass guitars, he has recently enlisted the skills of Sandowsky Guitars Ltd to make 4-bass guitars (thus far) for him.
Here's what Dallas Schoo (Edge's longtime guitar tech) had to say about the new bass guitars:
"Just a heads up on how wonderful your 4 basses are....beautiful instruments and so much "weight" and deep tone with a very light weight bass......amazing. The Will Lee is killer and the PJs so balanced. Adam has been tracking away and not having to break the momentum dialing in his sound.....Just a very good marriage of effortless tone that seems inherent with the overall design. The entire band and the production team could not be happier".

Nice one,
Dallas Schoo/U2
* More information forthcoming *