2011-07-18: Music Radar Online
U2's drum setup in pictures: Larry Mullen Jr's 360° Tour kit revealed
Larry's tech talks The Claw, rotating risers, stadium sounds
Rhythm magazine, Mon 18 Jul 2011, 4:23 pm BST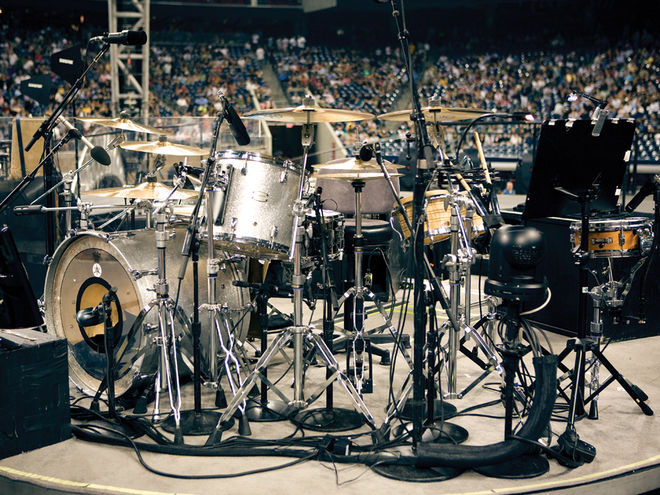 "Larry's kit is called the PHX, the Phoenix. It's an amazing Yamaha kit which is a hybrid of different woods - maple, ash, kapur, jatoba - from different countries, and the sound is absolutely phenomenal.
"Yamaha have been very good to us. Larry doesn't endorse anything - he uses Yamaha but he is not the sort of guy who stands in front of the drum kit and goes, 'Hey, check this out.' He never has been, you can check any music magazines for the last 25 years.
"I'm saying this purely because the kit is phenomenal. They designed it specially for Larry. We were looking for something extra special in a heavier wood. We wanted big, heavy shells and they came up with this hybrid."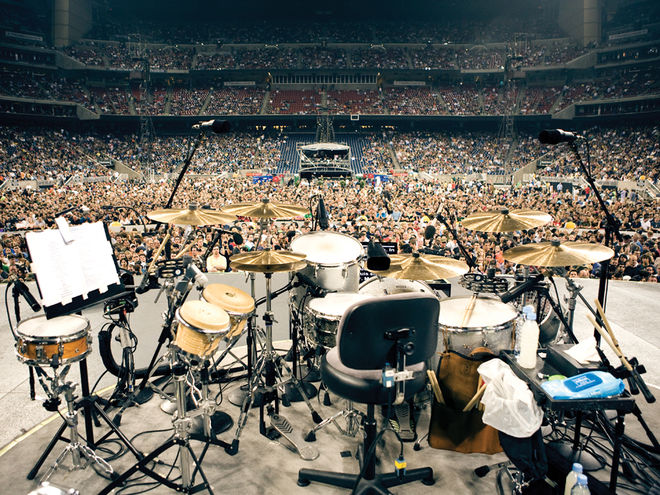 The 'unusual' set-up
"Larry's set-up is unusual. There's a 14" rack, a 16" floor on the right and a 16" mounted floor tom on the left [not pictured].
"He uses that on certain songs, like With Or Without You and Pride. He turns to the left and uses that almost as a second kick drum."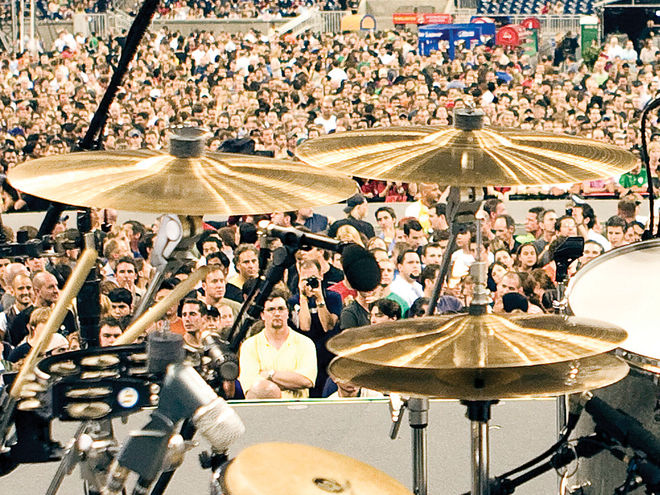 Cymbals
Paiste Signature Series: 16' Power crash; 17' Power crash; 18' Power crash; 18' Full crash; 22' Power ride; 14' Heavy hi-hats.
"Over the years, we've brought everything down. In the old rock days all the cymbals were a mile high. We spent some time working on cymbals.
"Larry and I became good friends with Eric Paiste and for years we've been using the Signature series. They are beautiful in the studio and live."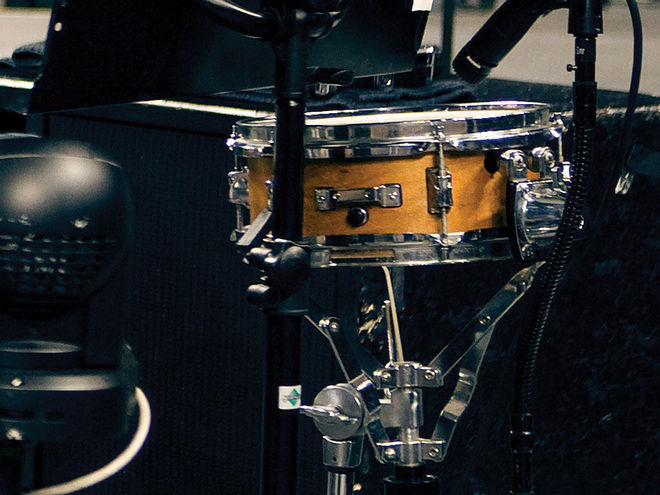 Snares
"We've been using a variety of snares in the studio and the snare of the day is a Ludwig Black Beauty. It's off the shelf. We brought it in and absolutely loved it. The drum sound has been getting great reviews.
"I hate to be biased but that's all I think about! As long as he is happy and he's hearing the right things about his sound."