Item 406
EDGE STAGE-PLAYED GIBSON EXPLORER GUITAR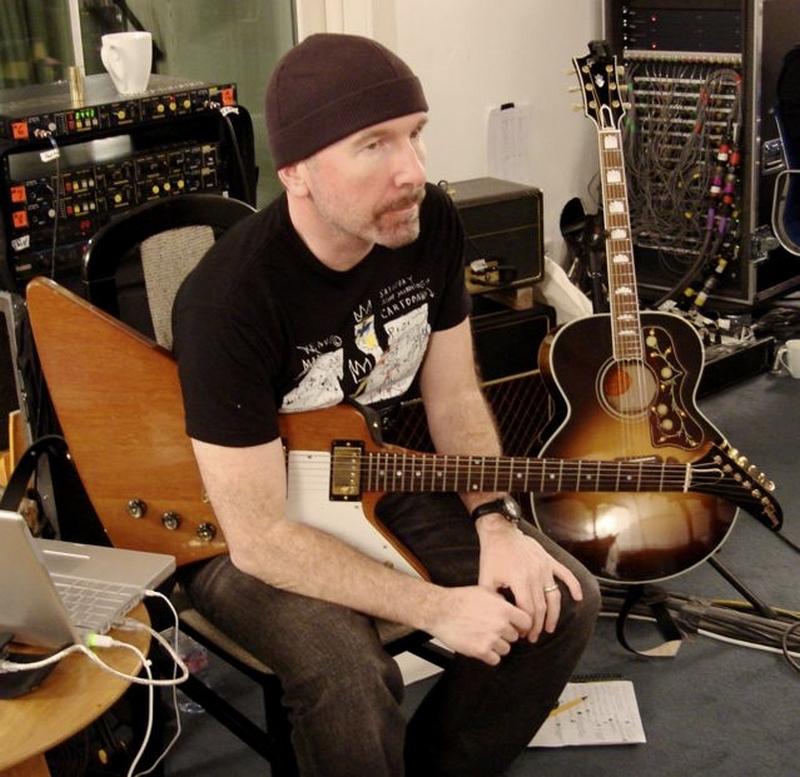 1976 Limited Edition reissue Gibson Explorer electric guitar, serial number 00 230010. Mahogany body and neck, rosewood fingerboard, 500T and 496R ceramic humbucking pickups with gold hardware and a natural finish, with black leather Allan's Music guitar strap, an extra brown leather Levy's guitar strap and 10 packages of replacement strings.
"This guitar has been in my collection for 22 years. I am always on the lookout for these limited edition Explorer guitars. They are not as rare as the 1958 edition but are still hard to find.
Dallas found this one in Cincinnati and it became one of the backup instruments during the 1987 The Joshua Tree World Tour and many U2 tours since.
This guitar has the sound that gives early U2's early albums thier unique timbre. Combined with a Memory Man and a Vox AC30, most of the sounds of the BOY, OCTOBER and WAR albums are achievable. It's a classic design and in my mind one of Gibson's most innovative." - The Edge
"It comes with all original parts and the original case. It has a very fine neck, and is in overall very good condition, considering how well-travelled it is" - Dallas Schoo, U2 Guitar Technician